The Anatomy of A Winning Jumbo Postcard
You can probably imagine that, as a digital marketing manager, I love spreading the social media and email marketing gospel. Singing from the agency rooftops to anyone who will listen. But would you believe that I'm often found singing the praises of direct mail?  It's true. So much so that we've rolled direct mail into one of our Marketing Machine programs (lots more on this next month!).  While I do highly recommend using digital marketing to build deeper relationships with existing customers as well as to target new prospects, I also have to remind you not to forget the jumbo postcard.  Contrary to belief, print is not dead and direct mail is not as costly as you might think.  Just like technology, print has come a long way and with this, lower pricing has followed. When done correctly, with the right partners in your corner, direct mail can be economical.
The benefits of direct mail pieces like a jumbo card are abundant, but here are few that we like to highlight:
Get directly in the face of your consumer
Target exactly who you want by a variety of demographics
Use intense visuals to grab attention (beyond the typical, boring letter)
Track who listens to your call to action and follow up!
Here's the anatomy of a winning jumbo postcard.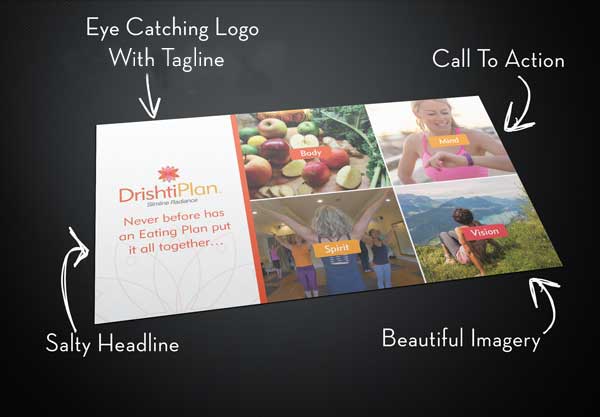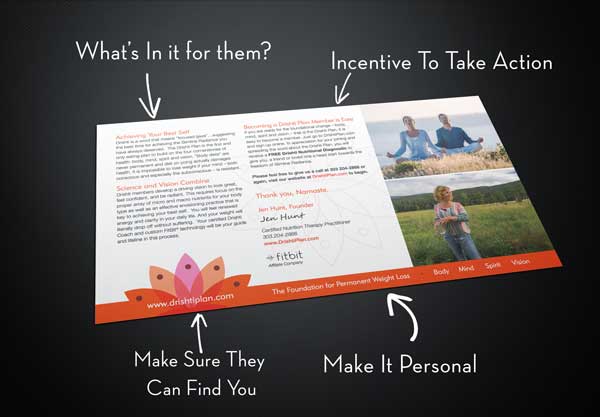 At Orbit Design we apply our Genius Simple Branding method, sprinkle in some some killer copy, and then execute an eye-catching, unforgettable design. We wrap it all up with our integrated marketing strategy that leads to proven success and real-time ROI metrics. For more information or to consult with a team member about your upcoming campaign click here.
Robin has over 10 years experience in branding, marketing and event management. She is currently heading up our Marketing Machine program at Orbit Design where she oversees digital marketing initiatives for a wide range of clients including small to medium sized businesses. As the former Co-founder of eHome Marketing, a Real Estate Marketing Software & Print company, Robin gained hands-on experience developing and managing marketing platforms in both the B2B and B2C industries.
Latest posts by Robin Vega (see all)